Conquer Addiction's History
Conquer Addiction was created as a result of our family's searing journey trying to find our daughter the help she needed to recover from severe alcoholism.  As we've talked with other families during and after these scary years, we've learned that most of us were forced to rely on chance conversations and blind luck to find help for our sons and daughters.  With a disease in which second chances are never guaranteed, this is totally unacceptable!  
Families and individuals in crisis need to be able to easily find rehabs that can prove via independent outcomes research that the treatment they're providing actually helps patients recover.  When we first created this directory in 2015, we discovered that there were only five rehabs in the entire U.S. who were effectively following up with their patients after treatment and willing to share their results!  That shocking result launched Joanna on a multi-year quest to build a research company to help rehabs cost-effectively measure their post-treatment outcomes. 
Today, dozens of progressive rehabs are measuring and working to improve the effectiveness of their treatment.   With immense gratitude to the addiction treatment community that played such a critical role in helping Karina recover, Joanna and Karina converted Conquer Addiction, Inc. into a nonprofit and officially launched this website and directory in June 2020.   
As the need for practical research addressing key decisions and challenges individuals entering addiction treatment face, three additional addiction treatment experts joined Conquer Addiction's Board of Directors in October 2021.   
Board of Directors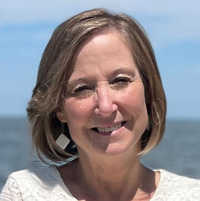 Chairman Joanna Conti:  A chemical engineer with extensive research and programming experience, Conti has spent the last 20 years using her skills to tackle some of the biggest challenges facing our country and the world.  She founded an international non-profit that helped tens of thousands of the neediest orphans and street children in Africa and Asia, was the Democratic candidate for Colorado's 6th Congressional District in 2004, and ran for County Executive of Anne Arundel County, Maryland in 2010.  Along the way, she analyzed large data sets to identify how to save lives by speeding up ambulance response times as well as an innovative approach to tackling the achievement gap in local schools.
A mom of 4, the most difficult problem Conti ever faced was her daughter's descent into serious addiction. Her desire to help other families find effective treatment led her to start Vista Research Group and Conquer Addiction.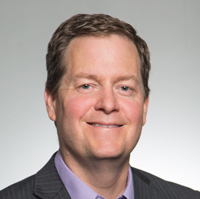 Tom Doub, PhD - Faculty member of Vanderbilt University Medical Center's Center for Patient and Professional Advocacy and Assistant Professor of Pediatrics. Dr. Tom Doub joined CPPA after more than 20 years working to integrate research and practice across a variety of behavioral health leadership positions. Prior to joining CPPA in 2019, he served as Chief Clinical Officer and Chief Compliance Officer at American Addiction Centers (AAC), where he was responsible for national oversight of clinical, quality, and compliance programs for one of the nation's largest providers of addiction treatment. Previously, he was Chief Executive Officer of Centerstone Research Institute (CRI), a not-for-profit organization dedicated to improving healthcare through research and information technology.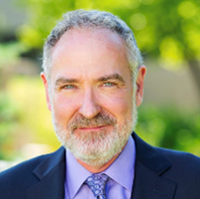 Chris Hassan - As a founding member of Reckitt Benckiser Pharmaceuticals (now Indivior), Chris led the US commercial launch of Suboxone for patients suffering from Opioid Use Disorder.  He then served as President and CEO of Colonial Management Group, one of the largest national providers of opiate dependence treatment.
Driven to deliver gold standard quality care for patients, Chris developed and launched Symetria Health, a comprehensive treatment clinic group utilizing an innovative data-driven tracking system.  Hassan was able to convince Blue Cross Blue Shield/HCSC to enter into a mutually-beneficial 'pay for performance' agreement through analyzing 5 years of US commercial OUD patient claims.
Currently, Chris is the CEO of RAE Health, an NIH backed healthcare technology company which utilizes a wearable device and machine learning to provide objective data to patients and their clinicians of emotional stress and craving.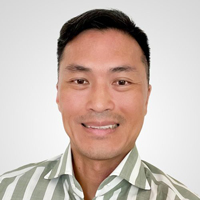 Taek-Geun Kwon - Kwon is the Chief Executive Officer of Zinnia Health, a rapidly-expanding company offering high-quality, research-driven addiction treatment in 7 locations.   Kwon has 15 years of experience as an investor in both private and public markets as a Managing Partner of Toro Investment Partners and an operating partner at global private equity firm TPG Capital.  Earlier in his carrer, Kwon was an operating executive at CommerceBid and Hotwire.com and served as the CEO of Friendster, the first social network. Kwon received a BS in Mechanical Engineering from Cornell University.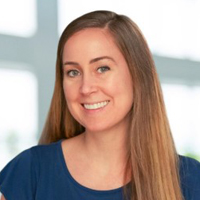 Karina Monesson - As a Senior Manager, HCM Research & Advisory at UKG (Ultimate Kronos Group), Monesson provides research-based thought leadership for human resource executives across the country.  She and her husband live in South Florida with their seven- and one-year-old daughters.  Her 8+ years of sobriety have given her the gifts of life, love, pride, joy, friendship, and family, and Monesson is passionate about helping others along their path to recovery.